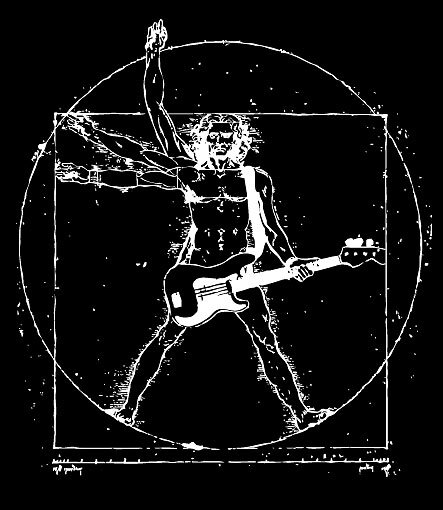 Content Count

9

Joined

Last visited

Days Won

2
Total Plectrums
7
Neutral
1. Print the image mirrored so it will be the right way up when placed face down on the body 2. Water down some PVA glue and coat the printed side of the paper liberally 3. Leave to dry overnight 4. Once dry wet the paper and rub gently with your finger till the paper starts coming away to leave just the image but if you rub too hard the image will come off as well 5. When all the paper and white residue is removed either coat it again with watered down PVA or I used danish oil then leave to dry Hope that makes sense? 👍

Still waiting on my pickups to arrive but I managed to get a bit more done on them I'm going to leave the pickguard off both of them...............😀

No it's been oiled to seal it but I cut a new pickguard that I haven't really relict it as much I've managed to do a bit more on them I can't decide if I prefer the tele with a pickguard or not?

I thought I'd try it with a galvanised pickguard but it looked a bit too shiny so I sanded it a little bit then gave it a bath in some brick cleaner and then washed it with T solution and then it came out a lovely rusty looking colour which I thought was in keeping with the style of the guitar Now just waiting on the rest of the parts for both of them but I'm probably going to do a Les Paul style pickguard out of the galvanised as well..............😀

Had a quiet afternoon so I thought I'd start on the Les Paul body............

Here's the body after a couple of coats of tinted Danish Oil on the sides and plain Danish Oil on top, I'm going to sand the top back a little bit so the colour will probably lighten a bit.......... I'm now in two minds whether to bother with the fake branding or just do it like a standard barncaster with a pickguard I'm thinking for the pickguard either aged White or Black??? Opinions please??

Got both bodies cut this morning I've decided to make the fake branding slightly smaller than my mock-up I need to make up some ageing solution to try and get the sides the same colour as the top I've read that mixing white vinegar with some bits of wire wool will make it go the kinda silvery colour but I'll see how it comes out.............🤞

I got hold of an old scaffold board to do the body for my Telecaster build so the body blank is all glued up ready to cut tomorrow and I'm doing a Les Paul body blank as well as I'm not too sure about the other body I've done............🤔 Ooooohhhhh lovely and rustic!!!!!...........👍

I'm toying with the idea doing a fake barrel top telecaster after seeing a Big D Guitars Video on YouTube Heres a couple of ideas I've came up with............😀 They will be slightly aged looking with relict hardware....... Opinions please??